Was just asked to be part of a designer's focus group and had to list my design influencers. I was asked to list people who were
"design "gurus" you look to for advice (i.e. who are the equivalents
of a Malcom Gladwell in the design field)"

That was a pretty evocative call to action for me cause I am a big fan of Malcolm Gladwell (fellow Jamaican) (kind of). This also made me realize that I still haven't read, his book
The Tipping Point
I never really made note of which people were really influencing me in the design field so I found the task a bit fun.
My design Influencers: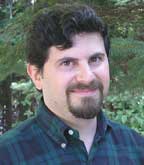 David Blatner is the author of 15 books on topics such as publishing, aviation, Judaism, and pi (π). He is the editorial director of
InDesign Magazine
and the co-director of
The Print and ePublishing Conference
, and a contributing editor to
CreativePro.com
. Over a half a million copies of his books are in print in 14 languages, winning him awards and praise from readers. He has spoken at conferences and workshops around North America, Europe, Australia, Japan, and South Africa.
Source: http://63p.com/about.html
owns Chicago-based Seneca Design & Training (www.senecadesign.com), a cross-media design studio and certified Adobe training provider. Anne-Marie has taught InDesign and InCopy to hundreds of clients across the country via on-site training and her popular seminars at the InDesign and Creative Suite Conferences. She is the co-author of InDesign CS/CS2 Breakthroughs (with David Blatner, 2005 Peachpit Press) and publishes DesignGeek, a free tips and tricks e-zine for digital designers.
Source: http://www.oreillynet.com/pub/au/2459
Editor of Ads of the World and creativebits.
B
or
n and raised in Mexico City, Armin is a graphic designer and writer now living in Austin, Texas. He is co-founder of UnderConsideration, a graphic design firm and publishing enterprise all rolled into one. While he has written for most of the well-known trade publications, he is better known for his writing on the blogs that make up the UnderConsideration online network, as well as from the books he has co-authored with his wife and partner, Bryony Gomez-Palacio — their most recent efforts being Graphic Design, Referenced and the self-published Flaunt. Armin spends a modest time on the road lecturing on any number of topics and can be found anywhere from San Diego to Berlin. Through UnderConsideration's Department of Design he designs corporate identities, books and web sites for a few clients.
Source: Underconsideration.com
Tina Roth Eisenberg grew up in mountainous Switzerland, influenced by renowned Swiss design and a lot of fresh air. In 1999 she followed her dream and crossed the Atlantic to design in New York. Since then, Tina has worked at several prominent NYC design firms, including Thinkmap, Inc., where she served as Design Director and designed the award-winning Visual Thesaurus. She now runs her own design studio, swissmiss, with recent clients including the Museum of Modern Art and the Food Network. Tina's aesthetics reveal her Swiss roots – she is a firm believer in white space-driven, clean, elegant design solutions. Tina is often referred to as swissmiss, her popular design blog.
http://swissmiss.typepad.com/about.html